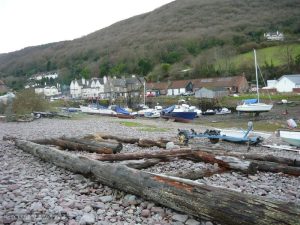 The heights of Exmoor tower over the village
The coast path between Porlock and Lynton was the site of a famous lifeboat rescue bid, with the boat carried more than 13 miles to a safe launch site.
This entry was posted on Tuesday, December 29th, 2009 at 6:46 PM and is filed under . You can follow any responses to this entry through the RSS 2.0 feed. You can leave a response, or trackback from your own site.