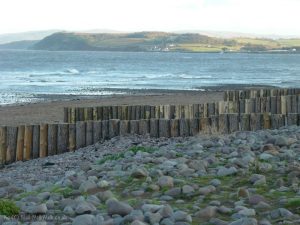 The cliffs at the eastern end of Blue Anchor beach are visible
This beach is more developed than it used to be, but you don't have to walk far to leave the car park and its many warning signs behind.
This entry was posted on Tuesday, December 29th, 2009 at 6:47 PM and is filed under . You can follow any responses to this entry through the RSS 2.0 feed. You can leave a response, or trackback from your own site.